Hello guys!
The last few months have been quite busy for us, we have been working on a lot of stuff recently, and we are pretty excited to (finally) update you on what we've doing.
Some time after we announced our partnership with Digerati (our awesome publishers, be sure to check them out!) we started to work on a brand new exclusive mode for the Nintendo Switch version of Spectrum.


This new mode is called Race Mode, on it 2 players compete locally against each other in an intense dash and dive run towards the exit portal. We've selected some of the best levels from the world of Spectrum on which the players will have to demonstrate their platforming skills in order to achieve victory. Race Mode fully supports Split Joy-Con play, so you can hand over one of your Joy-Con to a friend to enjoy this Nintendo Switch exclusive feature without buying a second set of controllers.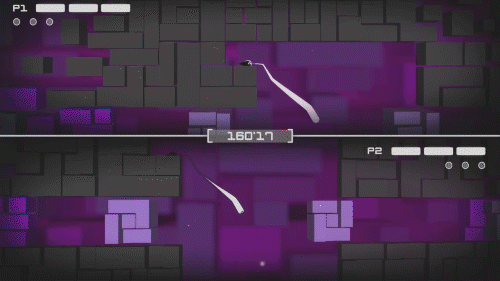 The Nintendo Switch is an amazing piece of hardware to work with and since the day we started to port Spectrum to this console, we saw the opportunity of adding a small local multiplayer mode after we tested the Joy-Con versatility and the possibility of split screen.
We've been playing a lot of Spectrum Race Mode at the studio and we can guarantee you it's really fun. Can't wait for you guys to try it out!